Cloud Application Monitoring Signal Tower

Connects directly to Azure cloud services without external devices or gateways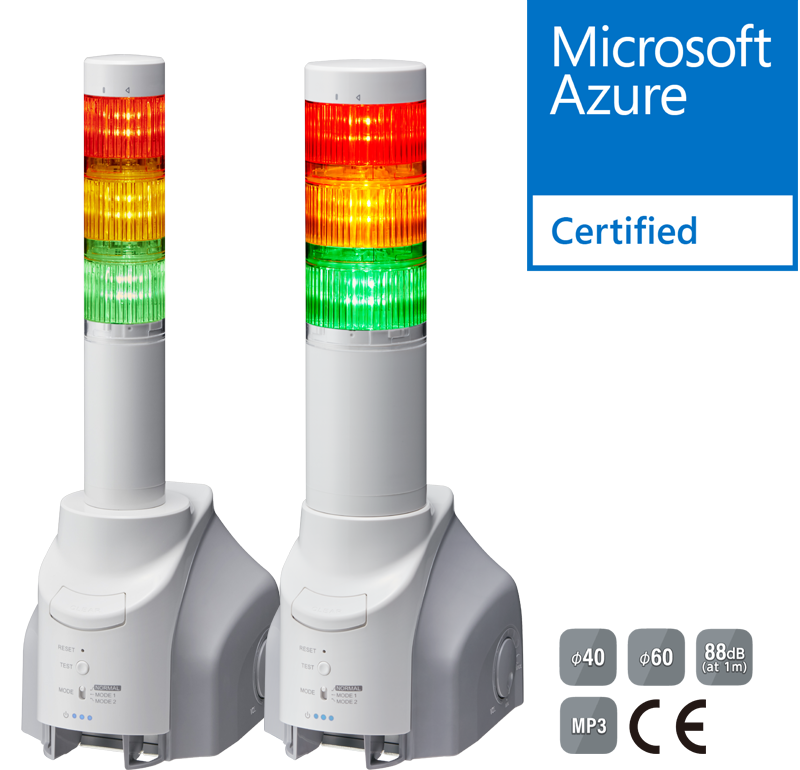 Effortless Device Setup

The digital inputs on the NH-3FV2W allows users to link devices not compatible with the cloud.
The Azure Device Template allows users to easily configure user-specific parameters and other properties of the NH-3FV2W.
Reliable and Accessible

The Azure IoT Central is a highly secure platform that enables remote device management and data collection.
Seamless Azure Integration

Collection of NH-3FV2W light data in the cloud

*Microsoft Azure is a registered trademark of Microsoft Corporation in the United States and other countries.
Compatible models
Current models
Discontinued models
Supported firmware
Firmware version: 1.12 or later The latest firmware can be downloaded here.
Microsoft Azure operating procedures
(instruction manual)
Please confirm "Microsoft Azure operation procedure (instruction manual)" when operating Azure.
Downloadable from here.