NE-USB
USB-Controlled Multicolor Signal Beacon
Directly triggered and powered via USB interface, the NE-USB allows for easy single cord installation. With open architecture for custom programming compatible with Windows® and Linux, USB-enabled signaling can be used for a variety of applications.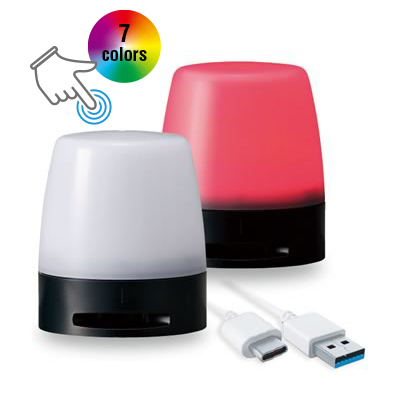 Product Details
Φ56mm
Windows®
Linux
USB
Mac
7 Alarm Sounds
| Rated Voltage: | 5V DC |
| --- | --- |
| LED Color: | Multi-color (Red, Amber, Green, Blue, White, Purple, Cyan) |
| Mounting Direction: | All Directions (NE-WN-USB : Upright only if waterproofness is necessary.) |
| Mounting: | Direct Mount / Wall Mount / Pole Mount |
| IP Rating: | IP20 (NE-SN-USB) / IP65 (NE-WN-USB) |
| Sound Pressure: | 65dB (NE-SN-USB) / 85dB (NE-WN-USB) |

Features
Function
Applications
Optional Parts
Power over USB for single cable installation
Compatible with Windows® Linux and Mac
DLL software library included
Dedicated driver is not required as it is USB HID class compatible
Alarm Sound (High urgency alarms / Low urgency alarms) are ISO24501 (JIS S 0014) compliant.
* NE-SW-USB
* ISO24501 (JIS S 0014): Standards that consider the elderly and people with disabilities
Demo Software
Confirm lighting, flashing, and alarm operation on the actual product.
Supports both DLL Control and Protocol Control
Easily build programs with DLL specifications.
Control by protocol specifications (except for Windows🄬).
A variety of light and sound combinations with one unit
7 colors (red, amber, green, blue, cyan, purple, and
white), 6 lighting patterns.
7 alarm patterns, 10 volume levels.
Terminal Connection

Display status for self-checkout and similar systems

Built into Equipment

Status notification of PC controlled equipment like printers.

PC Connection

Interlock software alarm